Applicants should send a cover letter, resume, and photograph to:

Shipboard Personnel, Carnival Cruise Lines, 3655 NW 87th Avenue, Miami, FL 33178.
Phone: (305) 599-2600
e-mail:
Shipboard Food and Beverage Recruiting: crewadminrecruiting@carnival.com
Pursers Department: shippursers@carnival.com
All Other Shipboard Recruiting: SRecruiting@carnival.com

Disney Cruise Line Jobs Online
DCL Jobline - (407) 566-SHIP
DCL Human Resources, P.O. Box 10165, Lake Buena Vista, FL, 32830-0165
In Canada:
CAST-A-WAY Cruise and Resort Hiring Agency
1000-20 Boul. St. Jean, Suite 518, Pointe-Claire, QC H9R5P1
Fax (5140 695-7506 or (514) 624-0290
e-mail: castaway@total.net

Holland America Cruise Career Center
Contact Information
Mailing Address:

300 Elliott Ave. W.
Seattle, WA 98119
Attn: Human Resources

Phone:
(206) 281-3535
Fax:
(206) 298-3899
Job Line:
(206) 286-3496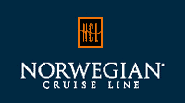 For anyone interested in applying to NCL as a receptionist in the Purser Dept:

Toni Gartland
7665 Corporate Center Dr.
Miami, Fl.
33126, U.S.A.
For other employment inquiries:

Norwegian Cruise Line, Employment Manager, Dept. CM, 7665 Corporate Center Drive, Miami, FL 33126.


Steiner Training Ltd. is the company responsible for hair, beauty and fitness personnel on over ninety luxury cruise ships including:
Carnival, Celebrity, Crystal, Cunard, Dolphin, Disney, Holland America, Norwegian, Orient, P&O, Premiere, Princess, Royal Caribbean, Radisson Seven Seas


Qualifications:

Hairdressers need to complete a three year
hairdressing apprenticeship or have completed hairdressing training at a full time college. It is necessary that all hairdressers are fully qualified in both ladies and mens hairdressing. Successful applicants will do a trade test. It is important that hairdressers can cope with both a busy column and a demanding clientele.
Beauty Therapists must have one of the following
qualifications: CIDESCO, CIBTAC, IHBC, BTEC, CITY AND GUILDS, NVQ'S, ITEC or IA. If you are applying outside Europe then an International equivalent will be accepted. Please also note that a qualification in FACIAL and BODY ELECTRICS is essential. Aerobic/Fitness Instructors must have an RSA or YMCA Exercise to Music, or an aerobic qualification, a Step certificate, Resistance Weights, eg. BAWLA or NABBA or an International equivalent. We require at least three months experience in teaching aerobics. Aerobic/fitness instructors are required to take a variety of aerobic classes, supervise the gymnasium and do personal fitness testing.
Massage therapists must be qualified in Swedish Massage. Any additional qualifications like aromatherapy, reflexology or sports therapy would be an advantage.
Nail Technicians must have completed a Nail
Technician training course and have at least one year's full
time salon experience.
If you are unsure about qualifications, please contact Steiner, they should be able to let you know if your qualifications are sufficient for a position.

Outside USA send resumes to:
Human Resources
Steiner Training
57 The Broadway, Stanmore
Middx HA7 4DU England.

If in USA send it to:
Human Resources
c/o Steiner Transocean Ltd
1007 North America Way 4th Floor
Miami Fl 33132 USA.

e-mail: steiner@steinerleisure.com

Jobline: (305)358-9002.
m